Tips for Long Term Storage of Household Goods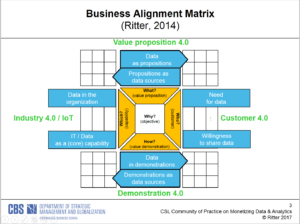 People use storage facilities for a variety of reasons. Students not wishing to spend money on rent during the long summer vacation might put their belongings into storage when university breaks up for the summer. Employees going abroad for a period of time to work for a sister company might have to put their belongings into storage for the duration of their contract.
Long term storage can be very expensive. Charged either per calendar month or per four week period, commercial storage providers certainly know how to extract the maximum amount of money out of their customers. On the day of actually moving one's household goods into the storage unit one had reserved over the phone, one is told that the unit is suddenly, mysteriously no longer available and one must "upgrade" to a larger unit in order to fit everything in. The larger unit is, of course, far more expensive.
Removal firms working either for or frequently with the storage provider have also developed a knack for finding it impossible to fit one's belongings into even the largest of units. How much space can a few boxes possibly take up?
No matter how often one tells removal men that heavy cardboard boxes should go at the bottom and light ones at the top, they invariably stack them the other way round…resulting in boxes sagging and eventually splitting open, spilling belongings all over the place at the end of the storage period, when household goods are supposed to go back on the van for moving into a new home.
Using sturdy, preferably recyclable boxes is a good way of keeping belongings safe from breakage during transport, but they are also a good way for storing household items long term in a storage facility. Commercial storage providers calculate the floor space and charge accordingly, but most storage units have ceilings some eight feet high and more, so stacking upwards is the only way to save money.
For this purpose reliable, strong boxes are needed. Although storage units are fully covered and under the roof of a proper building, there is no heating and condensation may occur during the storage period. Being able to seal storage boxes with a tightly fitting lid is therefore important. Many supermarkets sell plastic storage boxes but, unfortunately, the lids rarely fit tightly nor do they stay on during transport. Worse, their carbon foot print is considerable. While most cardboard boxes like the typical archive box can be recycled, these plastic boxes are bound to end up in landfills, once they have outlived their usefulness.
There are a number of green, recyclable storage boxes on the market. Some can be flat-packed after use and stored away for the next house move. Others can be hired from the removal company for a small charge. Each individual box can therefore be used many times over, while traditional cardboard boxes used for storage usually only last through one or two house moves.