Commercial Cleaning Tips – Getting the Best From an Office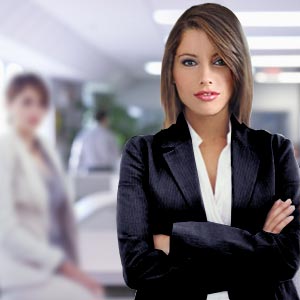 It's true what they say: a clean workplace is a happy workplace. Sure, there are other, more important factors that positively affect members of staff and make them feel valued, content and productive, such as pay, decent working hours and good management, but a clutter-free and ordered workplace is a hugely effective way to promote good practice in the office.
Subconsciously and otherwise, there's no doubt that staff react well to an employer who treats their workplace – and, by extension, them – with respect by keeping it clean, orderly and an attractive place to work.
But what are the simplest, most effective ways of keeping an office clean and content? How can we give our workplace an oeuvre of class and cleanliness – inspiring our workers to reach their potential?
Good storage
Office storage is so important in the battle for an agreeable office in that it wins the war before it's even begun. By equipping staff with ample space to place their personal belongings and working documents, you're ensuring that they're given the choice between keeping their personal space and the rest of the office in a clean and clutter-free condition. And 99% of the time, people will choose to place things in a storage solution, such as drawers, cupboards and filing systems.
Get the right equipment
It's fair to say that the right office cleaning equipment can really help you go the extra mile and cut your cleaning time in half – with much more impressive results. For example, it may be a reasonably significant expense to buy a large, commercial style cleaner, but using one will slash the time that cleaning takes, and will return your investment in the long run.
Encourage staff to clean
Perhaps the best way to keep a handle on the waste being produced by your office is to really encourage your staff to keep clean. However you choose to do this is up to you; maybe a monthly prize for 'most improved cleanliness' or ask staff to nominate the most aware worker. But by helping your staff to help themselves, your office will shine in the long run.
Employ a trusted company
Of course, on first glance, many business owners, particularly of small businesses will shirk well away from employing someone else to perform a task as menial and seemingly simple as cleaning. But the more you think about it – and the bigger a company grows – the more it dawns that employing a company to complete a thorough service is just as important as other vital outsourced services such as PR, SEO or advertising.
Cleaning isn't a two-penny job – it can hugely affect the way in which a company is treated by both outsiders and clients, and it's vital to get it right. And if the best way to get it right is to employ cleaning experts to get the best from your office, then that's a small price worth paying.